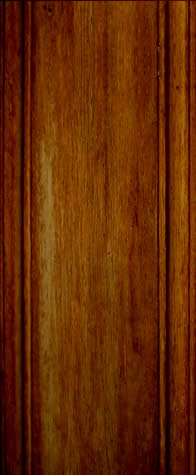 If you would to like to appear on this page, please email 

You can't believe what you have added to our family life.  These guineas are the absolute best.  Everyone that sees them says how beautiful they are (especially Daisy with her three colors). Thanks so much for all.  You have made one little girl's life (and her Mom's) a happier, busier, more interesting one...  :)

Nancy G

I just wanted to write to you and thank you for helping me find my rabbit.  His name is Shawn and he is my angel I was asking for. Shawn is simply perfect.  He's the most affectionate thing you'll ever meet and he's such a mama's boy! lol..  

Erica

Catherine and Roger,

 I just wanted to thank you again for selling me the bunny.  We have named him "Beeker" and he is so friendly.  He is the best bunny that I have had.  I am just amazed at how good he is.  He has even been using the litter box.

Amanda

Roger & Catherine are GREAT!! All of their animals are very healthy, well taken care of and in a clean environment. They have been very helpful throughout the whole process. We got all the necessary paperwork when we picked up our sugargliders (Thelma & Louise) We wouldn't hesitate purchasing from them again!! Thanks Roger & Catherine!!!!! Troy & Erin P.S. The girls are doing GREAT!!!!

I bought a bunny from you the weekend before Christmas and I saved this email in case we had any questions.  I just wanted to drop you an email to tell you how much we (my fiance and I) really love our little rabbit.  His name is Emmett and he's in a cage when we're not home, but when we are home he's got free range to the house. He's such a great pet--very sweet natured and has never had an "accident" with his potty training (except for with a few admirers who held him for hours). Anyway, I just thought you might like to know that he's doing well. Gina

Thanks for the wonderful sugar gliders!  These animals are the best pets anyone could ask for.  Thanks to the great care you give to your breeding suggies and their joeys, my babies have been growing up happy and healthy.  And they are so much fun to play with!  Thanks for adding these furballs of joy to my life! Jill

Dear Roger and Catherine, I just wanted to say thank you again for helping me in finding the sweetest sugar glider ever. I am absolutely in love with little Fifa, and I am incredibly happy that I went through you guys to get her! Hope all is going well at the hill! Joanna Cecchin

When you buy a sugar glider from Catherine and Roger you are also buying a friendship! 

Catherine is always there to answer my messages about my darling glider, being a nervous first glider owner she understands what is going on and how to make me relax! This whole experience has been a real education of a lifetime and I'm enjoying every minute of it! Thanks you two! Becci 

Eeek!!! I'm in love! Little piggy slept on my lap in

my hands the whole ride home. *love* It was the

sweetest darn thing. She kept licking my hands and

nuzzling into my fingers. So sweet.......and then I got out Honey (the sto) when I got home to check her out and wouldn't you know it? She is just as sweet as can be! She came out to play readily and perched out on my hand for a few. My roomies were fascinated by how cute and friendly she is! Her color is just beautiful too. She is tucked down in my shirt just napping away. I couldn't be happier right now. Thank you so very much for everything! Jen

Roger and Catherine,

    I just wanted you to know that the girls are doing great!  Right now they're asleep under the hood of my sweatshirt all cuddled up together!  The girls definitely have their own personalities!  Cyndie, Moki and Hannah's girl, is my cuddle bunny who will find a warm spot on me and just cuddle up to be petted while Ellie, Aidan and Annie's girl, likes to run and explore and get into as many things as possible!  Ellie is also my crabber but I love her :)  I want to thank you both so much for the sweet little girls!  I'm already head over heels in love with them :) 

~Lindsey

Hi Guys

Back in September of 05 I purchased a pair of Gliders from you guys....I'll start by saying I'm glad I got two of them, not only because its twice the fun, but  I'm happy to know they have a companion and friend to play with when I'm not around. Thank you so much for the healthy, happy gliders and the knowledge of how to care for them.

Troigh

Hi 

We made it home alright and they seem to be happy with their new home so far. Thank you for everything,  they are precious.We did name them  Cheech and Chong. We love them so much already.  Thanks again for everything you both are WONDERFUL!!!!!!

 Kim

I don't know how close you are to Hopedale but I'd like to recommend Critterhill!

I got Emmet from Catherine in the beginning of November and he's such a little ham! She does a very nice job of socializing & handtaming her babies without them getting attached to her. She also sent me a gazillion pictures regularly & always kept me updated as my little stinker was growing. All of her cages were stocked full of toys too!

I drove about 13 hours total to go get him and I'd do it again in a heartbeat! 

Sugarbabees - Post made on Glider Central.

I have to second (third...fourth..?) the recommendation for Critterhill. I just got my first suggies a while ago and my little girls started crawling all over me and cuddling and playing days after I got them! I'm not familiar with any of the other breeders in Illinois and there are probably some other very good ones but I know Critterhill, Roger and Catherine, were awesome to work with and I'll be going back there when I can afford to buy a little boy! 

UIowaChick22  -Post made on Glider Central.

Roger and Catherine,

Thank you again for my two wonderful little girls, Twiggy and Willow.  Twiggy is a full of energy and loves to run around my apartment and get into things.  She LOVES meal worms and will sit still long enough to gobble one down.  Willow is more calm.  She will sit in my hand and tilt her head back and forth when I talk to her like she is trying to understand.  They are both wonderful!  Children love to learn about them and are fascinated by their unique characteristics.  I also encourage the children to do research about any animal that they want as a pet before they go out and purchase an animal that they do not have the time for.  Sugar gliders (as well as other pets) deserve and need loving homes to thrive in.  That is exactly what you have provided for your animals and it shows in their appearance and heath.  

Thank you,

Kristi (Education Department Glen Oak Zoo)

I could not be happier with my joey, Pee Wee, who I picked up from Roger and Catherine a few weeks ago!  I am a first time owner, and they were willing to help me out with everything I needed and they were always quick with replying to my messages!  I was very happy to see the cages they keep their pets in when I got to their house because a lot of breeders keep them out of view.  

Pee Wee and I are already highly bonded and he is a joy to play with and even to just watch!  It wouldn't have been like this had it not been for the care he was given before he came home with me!

Sarah

Hey Roger and Catherine,

 I just wanted to thank you guys again for everything... Zoe and Chloe are doing great! It was definitely worth the 3 hour drive to come and get them. They have already bonded to my little Noah, and now they never want to be apart! The girls are so friendly and active. Its also great that I was able to get the Wodent Wheel from you guys, my Wubbie is on it all night long! I would definitely reccomend Critter Hill for anyone interested in sugar gliders because you guys take great care of your animals and customers! Thanks again, April

We have to say "Thank you" to you guys for raising our sweet girls. We brought them home and they are just wonderful. They have adjusted well and are a great addition to our home. You guys were definately worth the 3 hour drive!! I plan on buying as many products as I can from you guys, such as the wodent wheel, because I really want to support your company since I think you guys really care about all your animals and their offspring. Thanks again for our beautiful girls and we will be in touch!  :)

~Misty and Jimmy

Roger and Catherine thank you our two Sugar Gliders they are a joy to have in our family. The experience has been wonderful from the first e-mail to the first day our babies came home. I would also like to thank you for your quick responses to our e- mails about Glider care, we are still novices and it is nice to know you are there for any questions even after the sale. I would recommend you to any potential buyer especially someone getting their first Joey.

Craig & Kristy